Artificial Intelligence, Machine Learning, Data Science, Careers of the Future?
One indicator of the growing interest in artificial intelligence (AI), machine learning and data science is the search for these terms on the internet. According to Google Trends, in the last five years the global interest in searching the term artificial intelligence has nearly tripled, while machine learning and data science searches have quintupled.
In Mexico, AI searches have grown less (35% in five years), but data science searches have quadrupled and machine learning searches have increased much more than in the rest of the world and increased tenfold.

Source: Google Trends
An interesting fact is that two of the top five query topics in Mexico for machine learning are related to learning the field (Python, programming language widely used in these areas, and Coursera, platform for studying online), this is also the case with three of the top five topics of search in data science (Master's Degree in Data Science, Bachelor's degree in Data Science and UNAM Data Science).
Actually, this makes a lot of sense because at the same time that we hear of the threat posed to employment by the tools of AI and ML in all kinds of activities, we also hear of the use of data science to improve processes and decisions in companies , as well as of the high demand of technicians and professionals trained for the development and use of these tools, who receive very attractive salaries.
In this context it is a good idea to seek some training, either to take advantage of the opportunities offered by areas of activity that will play a very important role in the coming years, or to prevent their development from jeopardizing our career and our personal future. So, what can we do to prepare?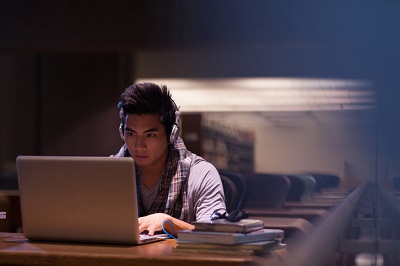 Everything depends, first of all, on the stage of life in which we are. The opportunities and challenges of someone who has not yet decided on the technical or professional career that will follow are different from those of someone who is already studying a career, or those of someone who is already working and must face the impact of using AI tools and ML on the job (read our article on the subject).
Considering the above, depending on how much time we can, or we want to invest in studying, three types of opportunities to learn artificial intelligence, machine learning or data science can be evaluated:
Programs at the bachelor's, master's or doctoral level, which take years.

Diplomas and specialties, which take months.

Courses and executive programs, which last for weeks.
Something important to take into account is the wide range of online programs and courses that exist today, which are especially suitable for these topics, work on platforms that make the learning experience almost equal to the face-to-face, and give the possibility of accessing top-level programs from around the world, although care must be taken to obtain a certificate or degree that is easily recognized and valued in the labor market, which in our country frequently maintains traditional practices.
Secondly, we must define what is the role for which we need or want to prepare, because this sets the required profile for a program or course, which are offered with different degrees of technical depth:
Developer, a strong profile oriented to programming, mathematics and statistics is required.

Users and/or tool implementers, the technical level is lower, sometimes like that of an advanced computing user with practical notions of statistics and mathematics.

Decision-makers, the technical knowledge required is conceptual, enough to evaluate a project or tool, as well as define the requirements for a successful and value-adding implementation.
Third, the impact that automation with AI and ML can have on our work is a good criterion for establishing what kind of learning is useful. A study by the International Labor Organization identifies the following types of impact:
Substitution of tasks that link customers with service providers, such as reservations, purchases and recruitment, which can be best performed by an algorithm. In this case it may become necessary to evaluate a conversion to a different activity.

Complementing tasks that make decisions from patterns in data. People can better perform their homework with the support of an algorithm and then focus on higher-value non-routine aspects.

Expansion of tasks involving control of complex processes, which cannot be carried out without the use of AI, such as supply chain management, transportation networks or service networks.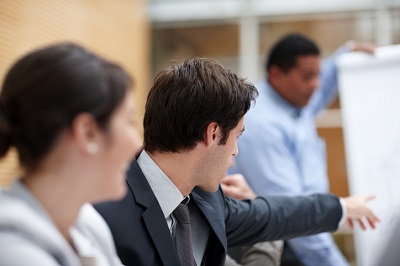 In short, if you are thinking of acquiring knowledge and skills in the field of artificial intelligence, machine learning or data science, either to take advantage of the opportunities of their promising future or to prevent its development from affecting your career, it is advisable to take into account:
The time you can invest in studying, which depends on your age and personal situation.

The offer of online programs, which expands the spectrum of possibilities, but taking care to obtain a certification that can serve you in the labor market.

The role you're going to play. Developer, user, or decision-maker.

The kind of impact AI and ML automation could have on the activity you work in.
Did you enjoy this post? Read another of our posts here.